Climate change will impact a diverse range of environmental, social and economic systems, placing individual and community wellbeing at risk (Revi et al., 2014). Climate change adaptation is a key aspect of enhancing community resilience (Revi et al., 2014), thereby reducing that risk.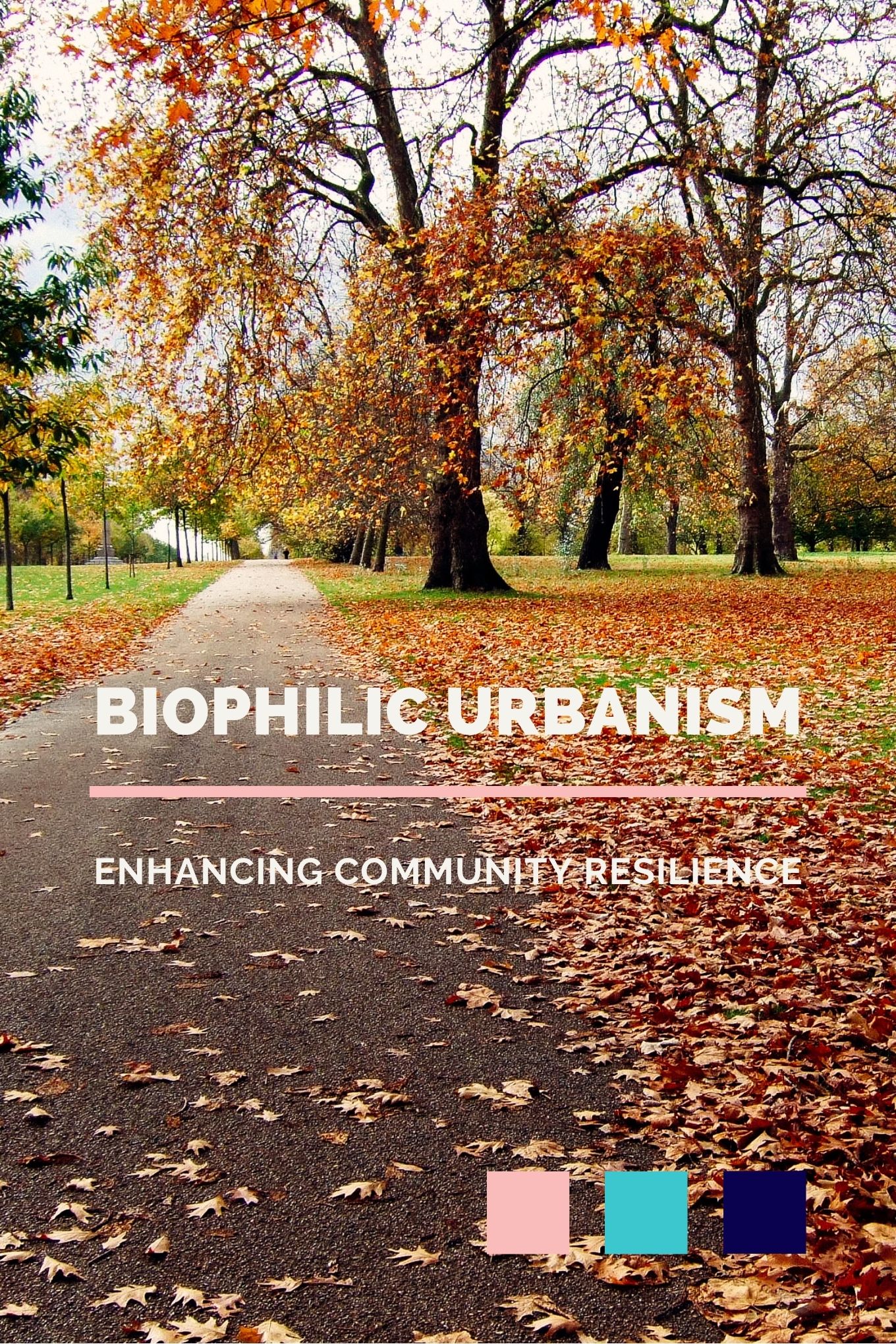 The Concept of Community Resilience
In academic literature, research into community resilience increasingly refers to the concept in the context of social resilience.
Community resilience was defined as the ability of people within a community to utilise available resources in response to unforeseen changes in circumstances and continue to prosper (Magis, 2010). Magis (2010) expanded on this definition to include the need to engage with community resilience by building resources, assessing impact, identifying shared strategies and considering inequity.
Additionally, communities need to develop a vision for the direction of proposed responses to change which can be challenging given the diverse nature of communities (Smith et al., 2011).
Furthermore, tools and approaches for measuring community resilience have been insufficient, specifically in respect to quantitative measurements (Chuang et al., 2018).
This raises a key issue regarding the complexity of social and ecological systems and the need to effectively analyse the interconnectivity between these systems when understanding the concept of community resilience. Interdisciplinary approaches are required to connect social-ecological systems and their relationships with community resilience and wellbeing (Armitage et al., 2012).
However, viewing the concept simply as a social-ecological system fails to appreciate broader social and human factors as a whole (Kais & Islam, 2016). An expanded approach acknowledges the necessity to integrate a deeper psychological understanding along with social-ecological systems, broadening the concept to incorporate mental health, wellbeing and connections to place (Berkes & Ross, 2013).
Further literature identified gaps in resilience research as questions pertaining to the impact of climate change on communities increased (Kais & Islam, 2016) as well as ambiguity regarding terminology.
More recent academic literature highlights an urgency to focus on climate resilience action and place less importance on the concept of community resilience.
There is a growing connection between community resilience and initiatives to reduce greenhouse gas emissions (Fazey et al., 2018). However, vagueness around the concept of resilience may be a distraction, limiting adaptation actions and transformation (Elmqvist et al., 2019).
Priority should be given to improving adaptation capability for members of communities while simultaneously addressing climate change mitigation (Fazey et al., 2018). Climate change actors are focused on transformation and resilience strategies to promote adaptation to projected impacts of climate change (Saxena et al., 2018).
Biophilic Urbanism and Community Resilience
A holistic approach is essential to combat the challenges facing urban populations (Kingsley et al., 2021). Urban greening can contribute to both mitigation and adaptation to climate change (IPCC, 2019) and is a broad solution available to city communities.
Biophilic urbanism is a subset of urban greening which involves the implementation of green infrastructure designed to promote human contact with nature to enhance wellbeing (Daniels et al., 2020).
Incorporating biophilic design and preserving nature in urban areas positively impacts social and community systems (Amat et al., 2020). Nature enables people to build qualities that enhance resilience (Beatley, 2017). For example, closeness to nature such as coastal or estuarine ecosystems, or experiences of seasonal ecosystem changes, promotes local knowledge and a sense of community (Panlasigui et al., 2021).
Biophilic urbanism can enhance livelihoods through increased tourism activity, improved worker productivity and increased water security (Daniels et al., 2020). Physical and mental health improvements are derived from reduced pollution, increased levels of exercise and reduced stress as a result of immersion in nature (Daniels et al., 2020).
Additionally, biophilic urbanism helps mitigate the heat island effect through tree planting, urban forestry and green facades by cooling the built environment and protecting residents against thermal discomfort, morbidity and mortality (Beatley, 2017).
However, there can be negative consequences of increased greening. Urban greening projects improve liveability which can lead to higher housing prices and gentrification, impeding access to these areas for low-income households (Immergluck & Balan, 2018). This raises questions of environmental justice and inequity in relation to the resilience of diverse communities.
In summary, biophilic urbanism and urban greening improve urban sustainability which in turn enhances community resilience (Beatley & Newman, 2013).
Summary and Recommendations
The concept of community resilience has evolved from a narrow definition of a community's ability to respond and recover from a shock to include the integration of complex social-ecological systems requiring an interdisciplinary approach.
Controversies surrounding terminology and inclusiveness have moved towards practical debates and research concerned with building community resilience. This shift reflects the urgency placed on the need for climate change action in response to growing risks and uncertainty.
Building community resilience requires action from all tiers of government along with the community itself. Climate change mitigation and adaptation strategies are determined on a multi-scalar level but are realised at the local and community level, in part due to the flexibility and direct community connection afforded to local councils (Kais & Islam, 2016; Lerch, 2017).
This provides an opportunity for local governments to introduce and implement policies that directly address climate change adaptation within the urban community. Policy interventions could therefore focus on practical initiatives informed by academic research and developed in consultation with the community.
Policy recommendations arising from research should be of an interdisciplinary and holistic nature. For example, urban biodiversity planning has an interconnected positive relationship with biophilic urbanism (Panlasigui et al., 2021) even though they are concepts informed by research in different disciplines, ecological science and architecture and urban planning.
Future research could investigate the relationship between urban biodiversity planning and biophilic urbanism and how integrated solutions could enhance community resilience. Research could also consider the implications of biophilic urbanism on the resilience of lower socio-economic communities.
Conclusions
As climate change continues to impact communities, adaptation initiatives can be implemented to strengthen a community's ability to positively respond to change.
Biophilic urbanism is a growing trend in the broader field of urban greening which supports positive adaptation outcomes, leading to enhanced resilience in our city communities to future changes in climate.
Further academic research and discussions should focus on building resilience for all communities along with effective community-level policy.