Online privacy and data security has been a growing issue for a number of years, especially with large social media sites like Facebook. Data breaches are regularly being reported in the media but who knows how many times our data has been sold, shared or used without our knowledge.
There are also issues like this.
As a small business in what could be described as a lifestyle niche, Facebook, and especially Instagram, is generally looked at as essential social media. But I hope that by creating a community on Telegram, a secure platform without ads and marketing at its core, I can create a safe place for us to discuss sustainability issues and share ideas on how we can work towards positive change.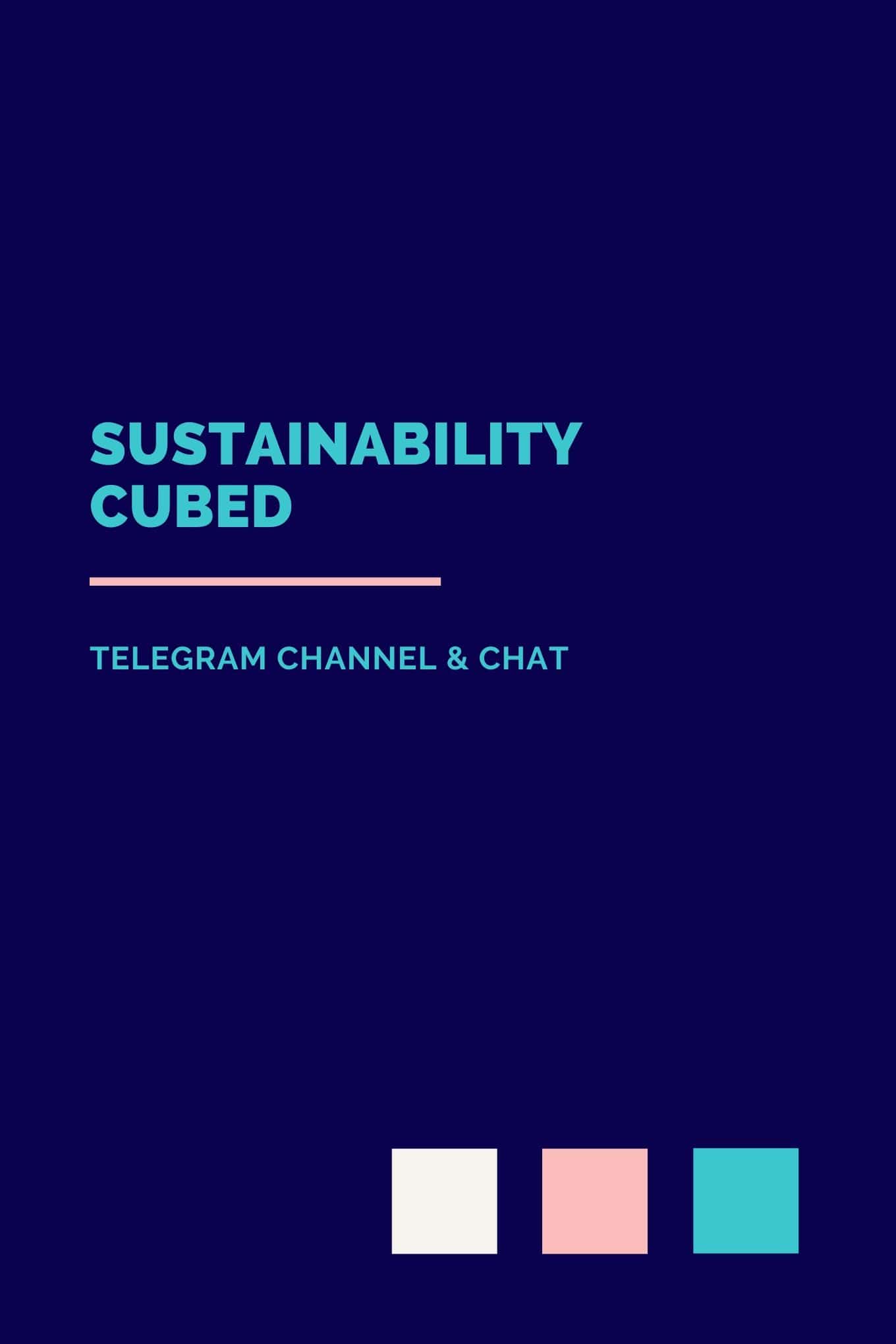 Signal vs Noise published a post a few years ago on what it means to be Facebook-Free:
1. We do not buy advertisements on Facebook, Messenger, Instagram, or WhatsApp.
2. We do not use Facebook, Messenger, Instagram, or WhatsApp to promote or represent our business or to communicate with our customers.
3. We do not assist Facebook in its data collection regime through the use of Facebook social Like buttons or by offering Facebook logins.
This is something I can easily support so instead of using Facebook and any of its related apps (Messenger, WhatsApp and Instagram) I created a Sustainability Cubed community on Telegram. This is a public channel with broadcasts from us and a linked private chat room.
Click here to join, it's free and secure.
If you don't know anything about Telegram, it's a secure messaging app, with completely private messaging, group chats and public channels. It's secure, fast and free. Read more about Telegram's philosophy here and how they protect your data.
As I don't have any Facebook share or like buttons our posts, if you would like to support and promote our community, I would ask that you do so using Twitter, Pinterest, Email or Telegram instead of Facebook or their subsidiaries. Any shares are much appreciated!
I never created a Sustainability Cubed Facebook page and we will never do any advertising with them. However, I did initially create an Instagram account for the blog. Since this decision, our account now points directly to our Telegram channel in the hope to move people away from Instagram. I will completely delete this account in the future.
Personal Accounts
At this stage, I still have personal accounts and other business accounts on Facebook and Instagram. I will never give money to any Facebook business again but I will retain these accounts until I can find alternative platforms to keep in touch with friends and family who are only on Facebook.
I've removed as much personal data as possible from my personal accounts and don't use Facebook to login to any other websites. I suggest you do the same but it's probably too late for many of us as much of our private data is already out there after multiple breaches from multiple websites and apps.