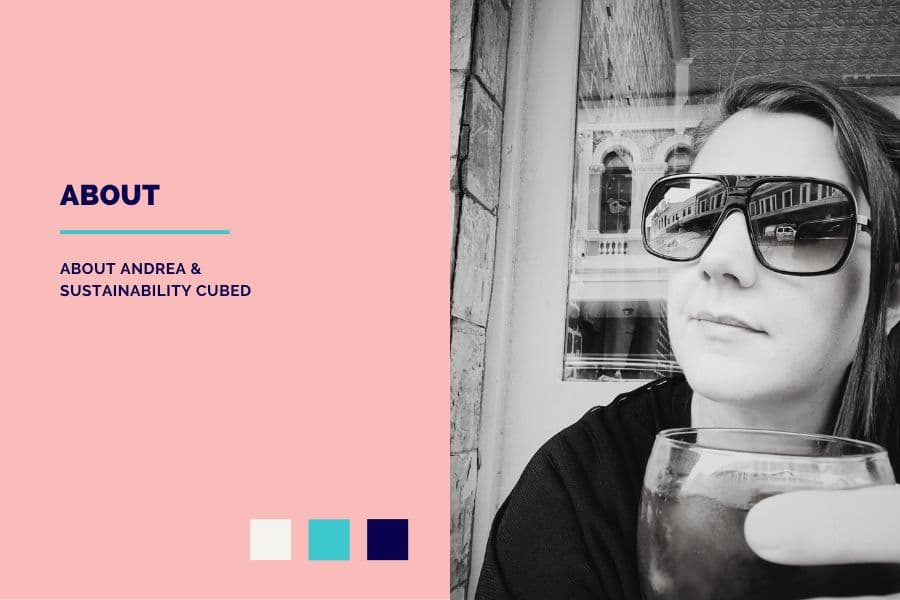 After two decades in Europe, I returned to Australia to retrain and transition from travel writing towards a career in sustainability and activism.
The first step was to establish Sustainability Cubed, where I share my insights to help individuals and communities transition to sustainable living and encourage impactful climate action.
Sustainability Cubed
Sustainability Cubed emphasises actionable solutions in key areas: transitioning to renewable energy sources, minimising food waste, adopting sustainable food practices, altering travel behaviour and integrating nature into our urban environments.
Through this platform and my Substack newsletter, I outline practical steps that can be taken to effect positive change for a more sustainable future.
My Qualifications
In 2020, I completed a Graduate Certificate of Environment from Macquarie University in Sydney.
Presently, I'm pursuing a Master of Environment at the University of Melbourne, with a specialisation in urban sustainability and climate change.
You can refer to my LinkedIn profile for a complete view of my qualifications and work history.
My approach prioritises science and evidence-based strategies to bring about positive change.
My Story
My journey into the sustainability space started in 2005 with the launch of my first website, buyorganic.com.au.
Despite its straightforward name, the site became a leading resource in the Australian green living niche by 2010.
However, a general lack of interest in sustainable living and my personal move to Europe at the time led me to switch to travel writing via my blog, Rearview Mirror.
While my travel blog advocates for slow travel and responsible tourism, a sense of unease about its environmental impact grew within me.
This discomfort reached a tipping point in 2020 when the pandemic halted my travel-related activities and prompted a lifestyle reevaluation.
The outcome was a full-circle return to my roots in sustainable living.
However, my focus has shifted from organic products to broader sustainability and climate action issues.
Activism
Individual actions are crucial, but systemic changes from governments and corporations are needed to hit climate targets, prevent further biodiversity loss and establish a sustainable future.
That's why advocacy, voting for change and taking direct action are vital.
Becoming an activist can take many forms—discussing the issues with friends and family, raising awareness on social media, or participating in grassroots environmental movements. Every action counts.
Community
This blog aims to create a community focused on sustainability. I welcome feedback and comments on the blog, social media, or via my newsletter.
Meet the team here.
For questions or comments, feel free to reach out.