Sustainable living is a lifestyle designed to balance the needs of today with those of future generations. It involves taking action to address the complex issues of climate change, environmental degradation, biodiversity loss, pollution and social injustice.
Systemic change is essential to produce the transformative action needed for a sustainable world. We need strong governments and a power shift leading to equitable solutions.
We must work together to achieve this through voting, activism and grassroots engagement.
But we need also action now and as a community, we can have a significant impact. Individual choices and habits make a difference but also influence others to change.
What is sustainable living?
Living sustainably means different things for different people and varies based on location, culture, housing situation, access to options, personal preferences and socio-economic factors.
As a global community, it means living within planetary boundaries.
As an individual, it can mean living in a way that minimises negative environmental impacts.
You might find it useful to view sustainability from a sufficiency perspective.
Sufficiency effectively means leading a good life that prioritises health, wellbeing and fulfilling work while minimising resource use.
Daily practices include environmentally friendly attitudes, ethical consumerism, frugality and reduced ecological and social impacts.
101 Sustainability Tips and Ideas
This list of sustainability tips and ideas is designed to get you thinking about how to be more sustainable, eco-friendly lifestyle practices and opportunities for positive change.
Keep in mind that the 3 most important changes we can make involve:
Energy use – Switch everything to electricity powered by renewable energy.
Diet – Limit food waste and reduce meat and dairy consumption.
Transportation – Reduce flying and driving.
Sustainable at Home
Install solar panels. Generate your own electricity with rooftop solar.
Install batteries. Install a battery backup to your solar panel system and become energy self-sufficient.
Switch to a renewable energy provider. If you live in an apartment or can't install solar panels, switch your current service to a renewable energy provider.
Conserve energy. These 28 ways to conserve energy in your home cover the basics.
Electrify everything. Remove gas appliances in your home and replace them with electric.
Insulate your home. Stay cooler in summer and warmer in winter by insulating roofs, walls and floors and by weather sealing your home.
Buy energy-efficient appliances. If you can't repair your old appliances, replace them with the most energy-efficient appliance you can afford.
Get an induction cooktop. Replace your gas with an energy-efficient induction cooktop. There are portable induction cooktops available if you are renting.
Install a heat pump. Replace your gas or oil system with a heat pump for heating, cooling and hot water.
Install energy-efficient lighting. LED light bulbs are highly energy efficient.
Retrofit first. Renovating an old building instead of demolishing and rebuilding saves resources and emissions.
Use sustainable building materials. Choose sustainable materials when building or renovating your home.
Avoid concrete. Concrete is one of the major sources of methane emissions. Limit use or build using timber.
Install a natural kitchen benchtop. The production of engineered stone benchtops places workers at risk of silicosis. Find an alternative.
Use sustainable timber. Only buy responsibly sourced timber certified by the Forest Stewardship Council (FSC).
Paint your home white. A white roof not only reduces your energy needs but collectively we can reduce and reflect heat in our neighbourhoods.
Switch to an electric BBQ. Traditional gas BBQs burn fossil fuels and pollute the air. Switch to electric.
Transport
Take active transport. Walk or cycle whenever you can. Cycling is 10 times more important than electric cars for sustainability.
Take public transport. If you have to travel longer distances, take public transport. If you don't have access where you live, advocate for change.
Get an electric bike. Evidence shows that those with an electric bike cycle more than twice as often and travel further.
Get a cargo bike. You'll be amazed at how much you can carry if you have a cargo bike. You can even transport your kids this way or run a business.
Drive less often. 12% of global emissions come from road travel and the majority of this is from passenger vehicles. While it might not be practical to give up your car, try to avoid driving whenever possible. Walk to your local shops, take public transport to work a couple of days per week and cycle to school with your kids some days. Every avoided journey makes a difference.
Go car free. If you live in an area with good access to public transport or if you don't need to travel for work, consider giving up your car completely. You'll benefit financially and ditching your car has been shown to improve wellbeing. Some states are offering incentives to get get rid of your car. In California for example, a new law is proposing a $2,500 tax credit per person who doesn't own a car.
Switch to an electric vehicle. If you must own a car, make your next purchase an electric vehicle. If you charge using renewable energy you'll be significantly reducing carbon emissions.
Maintain your vehicle. If you do have a car or other vehicle, keep up to date with the maintenance to ensure it's running efficiently.
Limit non-essential flights. Aviation accounts for approximately 2% of transport emissions and while this doesn't sound like a lot, it's a form of travel that benefits a privileged minority. Flights for business meetings, conferences and holidays abroad are often non-essential.
Avoid cruise travel. While I understand some people with limited mobility find it easier to travel by cruise ship, the majority of people can avoid this type of travel. Cruise ships emit unnecessary greenhouse gas emissions, pollute the air and water, waste food and water, have a negative impact on local communities and are known for poor labour practices.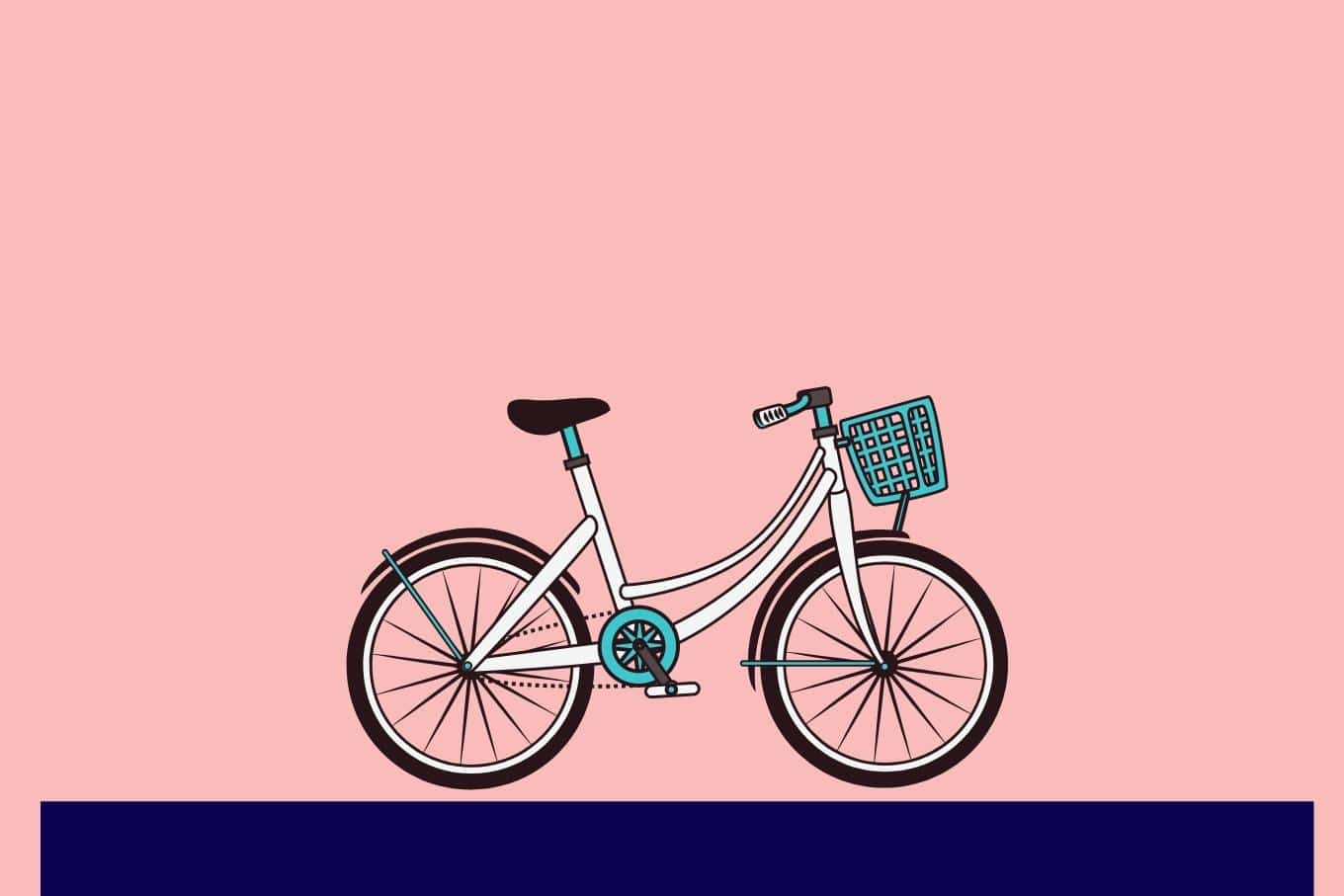 Sustainable Food
Limit meat and dairy consumption. Ruminant animals such as cattle, sheep, goats and deer release methane emissions from their digestion. Beef cattle in particular are a major direct source of greenhouse gas emissions and an indirect source via deforestation. Land is cleared not only for cattle grazing but also to grow animal feed such as soybeans and maize.
Limit rice consumption. Rice cultivation is another important source of methane emissions. Chose alternative grains if you can.
Limit fish consumption. Fish and their habitats are under threat from ocean warming, acidification and overfishing. Avoid eating fish and seafood or choose sustainably sourced alternatives.
Eat a Mediterranean diet. Vegan, vegetarian and Mediterranean diets are shown to have similar greenhouse gas emissions. If we all switched to a Mediterranean diet (or flexitarian diet) we could reduce global emissions by 15%.
Support animal welfare. Eat a vegetarian diet, switch to plant-based or become vegan if possible.
Reduce food waste. Plan carefully to only buy what you need. Learn how to store fruit and vegetables so they last longer. Compost scraps and food that goes bad.
Buy organic. Purchase organic food if you can afford it as it is produced with a lower environmental impact. In particular, it improves soils and biodiversity and significantly improves the health of farm workers. Also prioritise whole foods, fair trade, palm oil free, minimally processed, low carbon and food produced using regenerative farming methods.
Shop at farmers' markets. Support local food producers by shopping for fresh fruit and vegetables direct from producers.
Support small businesses. Corporate concentration of the food system strips power from small farmers, independent retailers and small manufacturers. Buy from small businesses instead of the dominant corporations.
Sustainable Urbanism
Advocating and supporting positive changes to our urban environments will hugely impact the sustainability of our cities.
More compact, higher density cities with smaller dwellings mean less car dependency, fewer emissions and healthier lifestyles.
Be active in supporting sustainable urbanism.
Reduce speed limits. Lower speed limits equate to fewer deaths, less pollution and quieter streets. Residential streets need only be 30km/hour. Advocate for change.
Demand safe cycling infrastructure. Many people won't ride because they don't feel safe doing so. It's completely understandable and I often feel that way too. This can be overcome with access to safe cycling infrastructure. Dedicated cycling lanes make a huge difference.
Promote equitable access to green space. The 3-30-300 rule is a great metric to be aiming for in our cities. This means everyone should be able to see at least 3 trees from their home, have 30% tree canopy cover in their neighbourhood and be within 300m of a park.
Look after street trees. Young trees can struggle if they don't receive proper care, especially in extreme weather like drought and heatwaves. Water your local trees if they appear to be struggling or contact your local council to take action.
Live in a smaller dwelling. Smaller houses and apartments use fewer resources to build and maintain and less energy to heat and cool.
Become a YIMBY. Encourage medium-density housing to be built in your neighbourhood like townhouses, duplexes and small apartment blocks. Support higher-density apartments around transport hubs. In addition, denounce NIMBYs (not in my backyard).
Take back the streets. If we make cycling and public transport more accessible we can get rid of parking spaces and replace them with street trees and wider footpaths. Some streets or entire car parks can be pedestrianised for people to use and enjoy.
Reclaim disused shopping malls. In some areas, shopping malls have been abandoned. The government should buy and redevelop them for affordable housing. Shopping centres are also great areas for higher-density, mixed-use developments.
Reclaim golf courses. Golf courses are green spaces that benefit less than 3% of the population. We should give access back to the people or consider using them for community solar projects.
Allow mixed-use zoning. Mixed-use zoning means you get retail, cultural, entertainment, commercial and residential uses in one area leading to improved services and more liveable communities.
Ban single-family zoning. This would allow for townhouses, duplexes, villas and apartments to be built instead of only allowing single-family homes. This means more housing and improved affordability, while also being better for health and the environment.
Participate in planning. Comment on planning and development proposals and speak up against poor or unjust planning.
Sustainable Gardening
Plant a wildlife garden. This is one of the easiest ways to support local wildlife and pollinators.
Get rid of your lawn. Lawns are a terrible waste of resources. Plant a wildflower meadow instead. If this isn't allowed in your neighbourhood, advocate for change.
Compost food waste. When food waste decomposes in landfill it releases methane into the atmosphere, a harmful greenhouse gas. Compost at home instead and use the final product in your garden.
Grow a survival garden. Enhance your climate resilience by growing a diverse range of fruit and vegetables for self-provision.
Follow no dig principles. When you dig or till your garden soil, you damage soil structure, disturb or kill worms and microorganisms and release carbon into the atmosphere.
Don't use chemical fertilisers. Improve your soil by adding compost to your garden each year. Compost can completely replace fertilisers in the home garden, even for vegetable growing. Some municipalities offer free compost for residents.
Never use weed killer. Herbicides and pesticides are detrimental to the environment but also to human health. Weed manually instead.
Install a pond. Pollinators and other wildlife need water for habitat and drinking to survive.
Join a community garden. With the majority of the world now living in cities, we need more community gardens and allotments for health, wellbeing and increased food security. Join your community garden and advocate for more in your area.
Create a therapy garden. Therapeutic gardening is an incredible way to help those with disabilities, illnesses and the elderly.
Grow native and indigenous plants. Native plants benefit native wildlife and are generally suited to local conditions.
Plant trees in your own garden. Local governments have limited space for planting trees. Grow trees in your private garden to reduce urban heat, filter air pollution and promote biodiversity.
Support independent seed suppliers. A handful of companies control seed supplies. Support independent suppliers who sell heirloom and diverse seed varieties.
Install a green wall. Green walls or facades moderate indoor temperatures and urban heat and benefit pollinators and wildlife.
Water Use
Reduce use. Track your water consumption and see where you can reduce usage.
Take shorter showers. Even 1 minute less per shower can make a difference.
Install water-saving devices. This includes showerheads and dual-flush toilets.
Use appliances responsibly. Only use the washing machine and dishwasher when full and run on an eco cycle.
Stay on top of maintenance. Repair plumbing drips and leaks rapidly and maintain appliances.
Install a rainwater tank. Capture stormwater in a tank to water your garden.
Build a rain garden or swale. Build a rain garden near your rainwater tank to capture overflows and filter stormwater pollution.
Reuse greywater. Capture water from your shower or sink or install a greywater treatment system to reuse in the garden.
Buy water-efficient appliances. Once your old washing machine and dishwasher can no longer be repaired, replace them with the most water-efficient appliance available.
Dispose of biodegradable materials responsibly. Biodegradable items contain materials that only break down in specific environments. These can produce microplastic pollution in our waterways if not disposed of correctly.
Grow drought-tolerant plants in your garden. Once established, drought-tolerant plants require considerably less watering.
Responsible Shopping
Buy less. The most sustainable way to shop is to only buy the essentials. Reducing our consumption will go a long way toward reducing pollution, plastic waste and emissions.
Become a conscious consumer. Research the products and companies behind them before purchasing. Purchase from low-carbon companies that use environmentally friendly ingredients and materials, use compostable or zero waste packaging, deliver sustainably and are plastic-free. By second hand where possible.
Reuse, repurpose, recycle. I know we've all heard this a million times but it's worth doing as a means of reducing consumption and waste. Be particularly careful to ensure the appropriate recycling of toxic materials such as batteries, paint and e-waste. Ignore reports that suggest recycling can't be done or items end up in a landfill. Yes, there are a lot of issues but recycling systems and technology is improving all the time. Now is not the time to give up.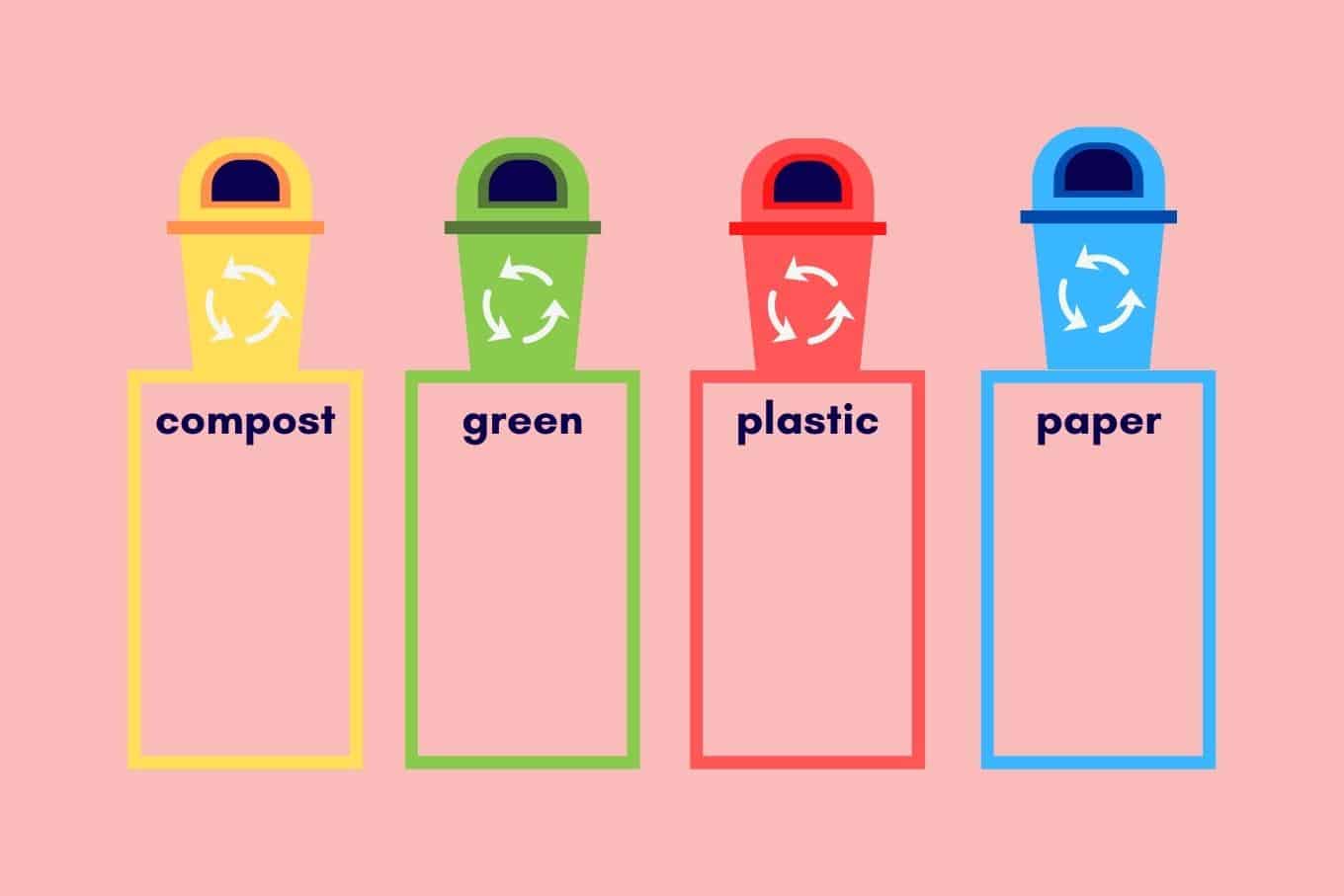 Avoid single-use plastics. Avoid purchasing anything that uses single-use plastic and contact your local supermarkets and governments to push them to implement or expand bans.
Avoid all other plastics. Plastic is a byproduct of the fossil fuel industry and creates massive pollution.
Spend within your means. Set a budget and avoid overspending on unnecessary consumer items.
Stop buying clothes. Accept that you probably have more than enough clothes to last you for several years. Only buy essentials.
Replace electronics less often. The production of electronic devices uses substantial resources and creates greenhouse gas emissions. Only replace essential devices when they can't be repaired.
Choose sustainable products. Understand what makes a product sustainable and prioritise these items.
Support local. Where possible, buy from local small businesses that are part of your community.
Buy in bulk. Reduce packaging and transport emissions by buying in bulk from a local store.
Be aware of shipping and distribution. Avoid purchasing products that are distributed via aviation transport. Buy local to reduce transport emissions. It's interesting to note that greenhouse gas emissions from drone deliveries of packages are 94% lower than regular truck deliveries but electric cargo bike deliveries produce even fewer emissions. Support companies that deliver via bike and pay fair wages.
Social Sustainability and Activism
Volunteer. Support your local community by volunteering your time and expertise.
Donate. Regularly donate to causes or organisations that are important to you.
Give to charity. Give old clothing and household items that are in good condition to charity.
Get to know your neighbours. Become friendly with your neighbours and check in on the elderly and vulnerable from time to time.
Participate in community events. Support local events and get to know those in your community. Create your own events and welcome everyone.
Get involved in local government. A lot of environmental action takes place at the local government level. Get involved by attending meetings, participating in planning and making your voice heard.
Encourage education for all. Support ways of getting minority and low-income students into higher education. Advocate for free education.
Support the arts. Artists, writers, musicians, comedians and other people in the arts play a valuable role in our culture. Attend their events, purchase their work and support funding of the arts.
Value inclusivity and diversity. Call out prejudice and fight for equality for all.
Support equitable solutions. Promote and support change that benefits the broader community not just issues that impact you personally. Fight for inclusive decision-making that considers those with disabilities and minority groups.
Listen to Indigenous perspectives. Respect and promote the knowledge and perspectives of Indigenous peoples.
Join a union. A union will fight for workers' rights, fair pay, safe conditions, health care, just contracts and protection against unfair dismissals.
Become an activist. Choose a cause or an area of interest, become an expert and actively advocate for change.
Join protests and demonstrations. Be active in the community by joining or supporting protests or raising awareness through demonstrations.
Boycott organisations. Boycott banks that finance fossil fuel projects. Boycott superannuation or pension funds that invest in fossil fuels companies. Boycott organisations with poor environmental or human rights records.
Vote for change. Research candidates and vote for those dedicated to climate change action, protecting the environment and social justice. Once elected, monitor their actions and hold them accountable. If there isn't a candidate who represents your views, consider running yourself.
—
Although some opportunities for change are universal, please keep in mind that these tips are designed for those of us who live in cities in the Global North with the capacity to change.
Share your ideas in the comments for sustainable lifestyle changes, examples of sustainable practices or how to live simpler.
Sources

Fyhri, A., & Beate Sundfør, H. (2020). Do people who buy e-bikes cycle more? Transportation Research Part D: Transport and Environment, 86, 102422.

Hess, A.-K. (2022). The relationship between car shedding and subjective well-being. Transportation Research Interdisciplinary Perspectives, 15, 100663.

Rodrigues, T. A., Patrikar, J., Oliveira, N. L., Matthews, H. S., Scherer, S., & Samaras, C. (2022). Drone flight data reveal energy and greenhouse gas emissions savings for very small package delivery. Patterns, 3(8), 100569.

Speck, M., & Hasselkuss, M. (2015). Sufficiency in social practice: searching potentials for sufficient behavior in a consumerist culture. Sustainability: Science, Practice and Policy, 11(2), 14-32.