As climate change and environmental degradation continue to impact our everyday lives, it's time to step up our actions to reduce greenhouse gas emissions and pollution.
There's plenty we can do to be sustainable at home, particularly switching to renewable energy sources, reducing our car use, changing our diets and conserving energy.
But we also need to think about our consumption habits.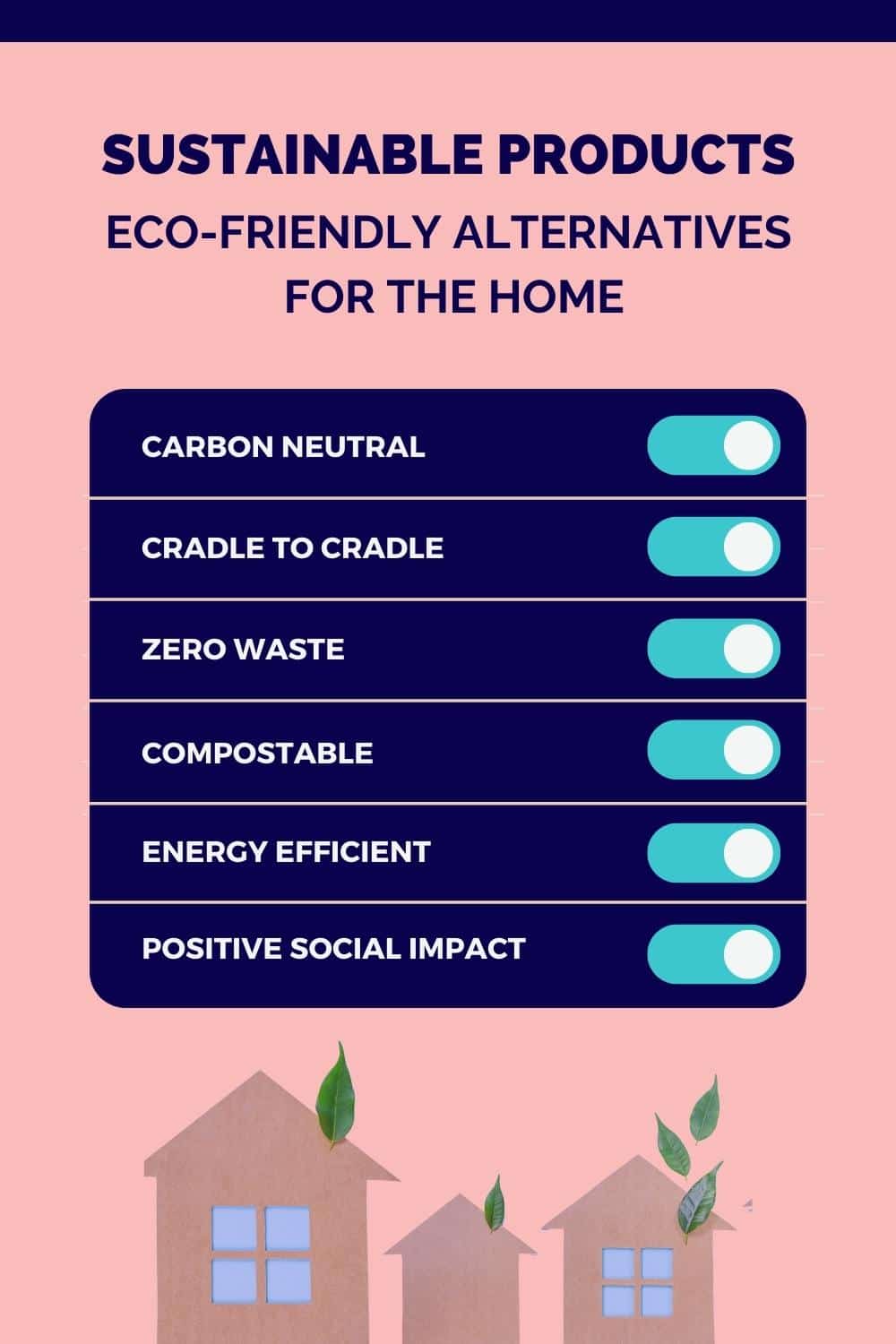 Household consumption is a major contributor to emissions, especially in high-income regions like North America, Europe and Australia.
This isn't sustainable. We need to change.
We can do this by consuming less and, when we must consume, doing so in a thoughtful and ethical manner.
This means only buying what we really need, buying locally when possible and buying sustainable products from low-impact companies.
Sustainable Products
It's important for those of us from wealthy nations with financial means to take our share of responsibility and change.
Yes, it would be great for governments to show leadership and mandate climate action and for large corporations to be forced to reduce emissions and pay for polluting.
But the reality is, this isn't happening at the scale necessary and we're running out of time.
We need to keep in mind that greenhouse gas emissions are cumulative, meaning that every instance of avoided emissions matters.
Each of us with the capacity to act must do so.
What Makes a Product Sustainable?
There are several categories we should consider when looking at sustainability, both with the product itself and the company behind it.
I use and recommend products that meet as many of the following criteria as possible.
Carbon Neutral – Given that we're in a climate emergency, our priority must be avoiding emissions. Look for certified carbon neutral companies to help limit greenhouse gas emissions. Carbon neutral means they take action to reduce their emissions and then offset the rest through programs like tree planting.
Local – The benefits of buying locally are twofold, you support those in your community and you can avoid carbon emissions through shorter delivery distances. Of course, buying locally isn't always possible but it's advantageous if you can.
Zero waste – Zero waste is a broad term but the Zero Waste International Alliance defines it as, "The conservation of all resources by means of responsible production, consumption, reuse, and recovery of products, packaging, and materials without burning and with no discharges to land, water, or air that threaten the environment or human health." Others consider zero waste to simply mean plastic-free.
Circular – The Ellen Macarthur Foundation is the go-to resource for information on the circular economy. Circular products are designed and produced in ways that eliminate waste and pollution, keep materials in use through reuse or recycling and regenerate nature by using less. This way, we stop using new resources and continue to use what we already have.
Reusable or recyclable – Packaging that can be reused, repurposed or recycled adds to the sustainability of a product.
Compostable – Always choose compostable over biodegradable, as compostable products are made from plant-based organic matter that easily breaks down in a compostable environment (warm, moist and with oxygen). No toxic residues are released when they break down and they are good for the soil.
Biodegradable – These materials are specially formed plastic or bioplastic that usually degrade within 3 to 6 months. But sometimes, they don't fully degrade and can leave behind microplastics. Biodegradable is not as beneficial as compostable materials but is much better than regular plastic that doesn't degrade.
Energy efficient – If purchasing electronic devices or white goods, look at the energy efficiency rating before you buy. This will help avoid emissions and reduce demand on the energy grid. Only make new purchases when you can't buy secondhand or repair. Buy the most energy-efficient product within your budget.
Electric – Electric products are more sustainable than gas and oil as renewable energy instead of fossil fuels can power them. This means choosing induction cooktops over gas and heat pumps for space and water heating.
Social impact – Sustainability doesn't just refer to environmental impacts but also social impacts. This means employees should be treated in accordance with all labour laws that include inclusive opportunities and permanent contracts (if desired) with full leave and sick day entitlements. This includes employees throughout their supply chain. Companies should support local communities through donations, volunteering and sponsorships.
Offsets – The idea behind offsets is that companies do everything they can to reduce or avoid emissions and then offset emissions that can't be eliminated. They do this through programs like tree planting that are designed to capture and store carbon from the atmosphere. This is good in theory but it's open to greenwashing and fraud. We do need offsets but they need to be done right and not just as an opportunity for companies to get away with polluting the environment. It can be difficult but try to purchase from companies that offset their emissions through reputable organisations.
Eco-Friendly Products for the Home
I have published several sustainable guides listing eco-friendly products for the home.
These household products are selected based on personal experience using them or in-depth research about the materials used, packaging and the companies behind the products.
I suggest swapping your old product choices for these environmentally friendly alternatives when shopping for essential items.
1. Sustainable Kitchen
Leaving food aside, there are countless products that we use on a daily basis in our kitchens.
Essentials like dishwasher detergent, sponges, paper towels, tea towels, storage containers, cutting boards, knives, glasses and appliances can all be sustainably sourced.
An example of an easy swap is paper towels. You can either go without and use regular organic cotton washcloths for spills instead, or you can buy reusable 'paperless' towels (I don't see the point of these) or ones that are made from sustainably sourced plant-based materials and are plastic-free.
Top Pick
Eco-Friendly Paper Towels
I use Who Gives a Crap for paper towels (and toilet rolls). I like them because the product is excellent, it's plastic-free (except for tape on the boxes), they donate 50% of their products to charity and all shipping is carbon neutral. Also, they continue to make their products better and work at improving the sustainability of their supply chain. I've used them for more than 5 years and highly recommend all their products.
2. Sustainable Bathroom
There are so many opportunities for sustainable swaps in the bathroom. There is a huge range of natural cleaning products, you could choose organic cotton towels, install a hemp shower curtain and of course, there is toilet paper.
I was reading recently about a company that does reusable toilet paper. Sorry but that's a no from me! But there definitely are sustainable toilet paper options.
Top Pick
Natural Loofah Sponge*
The loofah is one of the most unusual plants I've seen. It's a type of squash that you grow until full maturity then peel off its skin to reveal a loofah. After a couple of days of drying in the sun, it's ready to use in the shower. These are a completely natural alternative to the plastic-made sponges we commonly see in the store. This one is made by a small business in Thailand and packaged in recyclable cardboard.
3. Low Impact Beauty and Hygiene
Many of the daily hygiene and skin care products we use are essential items. Given that purchase many of these items on a regular basis, it's worth swapping to a sustainable alternative if it fits within your budget.
Here are a few examples you might like to try:
4. Natural Cleaning Products
Cleaning products are also essential products that we buy often. Some people like to make their own, but I have never had much success with that.
With natural cleaning products, you'll want to look for plant-based ingredients that are sustainably or organically sourced. Packaging is also important, with zero waste and refillable options being some of the most popular.
If you have a bulk foods store near you, these often stock cleaning products too that you can purchase in bulk by filling up your own containers.
Support companies that are certified B Corps, carbon neutral or at least provide carbon neutral shipping, socially active, vegan and low waste.
Top Pick
Blueland*
Blueland is one of the best-known brands for eco-friendly cleaning products. The company is B Corp certified, climate neutral certified and certified cradle to cradle (similar to circular economy principles). Blueland specialises in tablet-based products that dissolve into refillable containers so you only need to repurchase the tablets. The refills are packaged in compostable paper-based bags.
5. Reusable Products
One way of reducing waste and resource use is to reuse products repeatedly for as long as possible.
This could mean swapping plastic with a reusable bread bag or you might even want to go as far as to make your own reusable tea bags.
You can either purchase items for the express use of reusing them or find alternative uses for what you already own.
Top Pick
Reusable Beeswax Food Wrap*
These beeswax food wraps are one of my favourite sustainable kitchen products. They are a perfect replacement for single-use plastic and can be used for food storage, protecting bread or wrapping sandwiches for lunches or picnics. The Bee's Wrap Store is a certified B Corp and their products are made in Vermont, USA with certified organic cotton, responsibly sourced beeswax and certified organic plant oils. They also now sell vegan wraps that are made with plant-based candelilla wax.
6. Energy Efficient Appliances
One of our most critical climate actions is making our homes more energy efficient. This reduces our use of fossil fuels (unless you're using renewable energy) and also saves us money by using less energy.
Unless you have an extremely inefficient appliance, it's always best to repair your items to extend their life as long as possible. But once you do need to replace them, choose the most energy-efficient model you can afford.
Note that some energy-efficient appliances, like heat pump water heaters, may be eligible for a government rebate.
Top Pick
Energy Star
Energy Star is a government back energy rating organisation that was established by the Environmental Protection Agency to provide energy information to consumers and industry. They independently assess and certify products that meet strict standards. You can use it to find products, installers, how-to guides and a list of available rebates.
6. Health and Fitness
I would say it's extremely difficult to be sustainable from a fitness product and gym perspective.
In general, sustainable activewear seems to be heavy on greenwashing, supplements are usually packaged in plastic and gym equipment often uses unsustainable materials.
But things are changing. For example, you can now find carbon neutral, sustainable yoga mats and accessories and I've seen a few carbon neutral gyms pop up in my area.
If you're fitting out your own gym, second-hand equipment is a great way to do so and it's often easy to find as-new equipment on online marketplaces.
If you have cardio equipment in your home like treadmills or elliptical trainers, turn them off at the power point after each use to minimise wasted energy.
A good alternative for cardio machines is to not buy them at all and workout outdoors, although this is weather dependent, of course.
Top Pick
Cork Massage Roller*
My physio introduced me to the benefits of foam rolling or in this case a cork roller alternative. Cork is the perfect material for a massage roller because it naturally has a little bit of give while still being firm. I use my cork roller daily to work on my hip flexors because I work sitting in front of a computer for most of the day.
8. Clothing, Shoes, Bags and Accessories
I admit that sustainable clothing is not my area of expertise. I'm not interested in fashion and rarely buy clothes.
But I'm aware the fashion industry is one of the largest polluters and least sustainable industries. There is an incredible amount of waste and pollution from the production and distribution of clothing, shoes, bags and accessories.
Firstly, I want to reiterate that we should only buy what we really need. We can often manage with the clothes we have for longer than you think.
Take care of your clothes and repair or alter them to extend their useful life. Buy secondhand when you can and support sustainable brands if you can afford it.
Top Pick
Carbon Neutral T-Shirts
Why not choose the original sustainable brand, Patagonia. Their carbon neutral tees include the carbon emissions from their supply chain, as well as the processing of the material. They are made in factors run by solar energy from fabric ends and scraps as well as recycled polyester. Carbon emissions are offset through a mangrove restoration program. Mangroves are an important source of carbon stores and these ecosystems are at risk around the world. Patagonia works with 1% for the Planet where donations go towards environmental protection and restoration.
9. Home Decor and Furniture
Creating a sustainable household with eco-friendly furniture and home decor should be a slow process, given that many of us already have a home full of stuff.
This is where it's really important only to replace damaged items that can't be repaired and not buy new things just because they're 'eco friendly'.
When you do need to buy something, choose the best quality you can afford so it will last for years. Look for sustainably sourced timber products, metal, glass, recycled and recyclable materials and organic and natural fibres.
Buy local where possible.
Then there are other items that we buy more regularly. For example, you can find sustainable candles and you might want to decorate with plants rather than manufactured items.
This is especially important when decorating for parties and events when things like biodegradable balloons should be avoided.
Top Pick
Cork Plant Pots*
Cork is a natural and beautiful product that can be made into many sustainable products including these cork plant pots from Wild Pact. A small Australian business, Wild Pact manufactures its products in China and sells them via Amazon. This might not be appealing to everyone but if you purchase their products, they donate a percentage of their sales to the Pollinator Partnership, although they don't state how much exactly.
10. Sustainable Pet Products
Our pets are part of the family and while we do our best to provide for them and treat them well, we can do so in a sustainable way.
To start with, we can purchase sustainable pet food and treats for them. This can actually be quite difficult but there is an increasing number of natural and organic products we can choose for our pets and sometimes from carbon neutral companies.
Then we have toys, bedding, collars, cleaning products, litter and pet health care. There's a lot to think about but unfortunately, there are very few zero waste pet brands.
Top Pick
Eco Friendly Dog Shampoo*
It's not just us humans who want clean, shiny hair. Our dog friends want sweet smelling, itch-free, healthy skin and hair. I love using Ethique shampoo bars for myself but they now have zero waste dog shampoo bars that are completely plastic free, palm oil free and 100% compostable. The Bow Wow bar uses tea tree oil, oatmeal and coconut oil as its main ingredients. They also sell a dog conditioner if you need it.
11. Home Composting
Home composting reduces greenhouse gas emissions in two main ways.
Firstly, there is reduced demand for transport and the subsequent emissions that come with delivering waste to landfill centres.
Secondly, when waste decomposes in landfills, it releases methane into the atmosphere, a highly potent greenhouse gas.
Unlike with landfills, home composting creates fewer emissions because the compost materials decompose with oxygen, a process that doesn't create methane.
Once composted, the final product stores carbon and can be used in the garden, eliminating the need for fertilisers if applied regularly.
You don't have to have a large garden to compost your paper and food scraps. There are compost bins that are suitable for use in relatively small spaces.
I live in a small apartment and use a worm farm for composting my scraps or you could use an indoor bokashi composter*. This is a compost bin that uses fermentation to break down food scraps.
Top Pick
Small Compost Bin*
For most households, this small outdoor compost bin will be enough to take care of your food scraps, recyclable paper, cardboard and other organic matter. It's suitable for a small garden but can also be used in apartments if you have a courtyard or large balcony.
Final Thoughts
By preferencing sustainable products when making our purchases, we are promoting sustainability through increased demand for these low-impact products.
But at the end of the day, we need to do more than shop sustainably; we need to reduce our overall consumption drastically. We can't consume our way out of the climate crisis.
Please think about ways you can reduce your use of fossil fuels and how you can help friends, family and acquaintances do the same.
Sources

Dubois, G., Sovacool, B., Aall, C., Nilsson, M., Barbier, C., Herrmann, A., Bruyère, S., Andersson, C., Skold, B., Nadaud, F., Dorner, F., Moberg, K. R., Ceron, J. P., Fischer, H., Amelung, D., Baltruszewicz, M., Fischer, J., Benevise, F., Louis, V. R., & Sauerborn, R. (2019). It starts at home? Climate policies targeting household consumption and behavioral decisions are key to low-carbon futures. Energy Research & Social Science, 52, 144-158.