It's frightening to think about how many plastic bottles I have used and thrown away in my lifetime. Even if I put them in the recycling bin, most of them were probably never recycled.
Things were different when I was growing up. We used soap bars instead of liquid hand soap, glass bottles were the norm and we never ever drank bottled water.
But the times changed and the convenience of single-use plastic took over.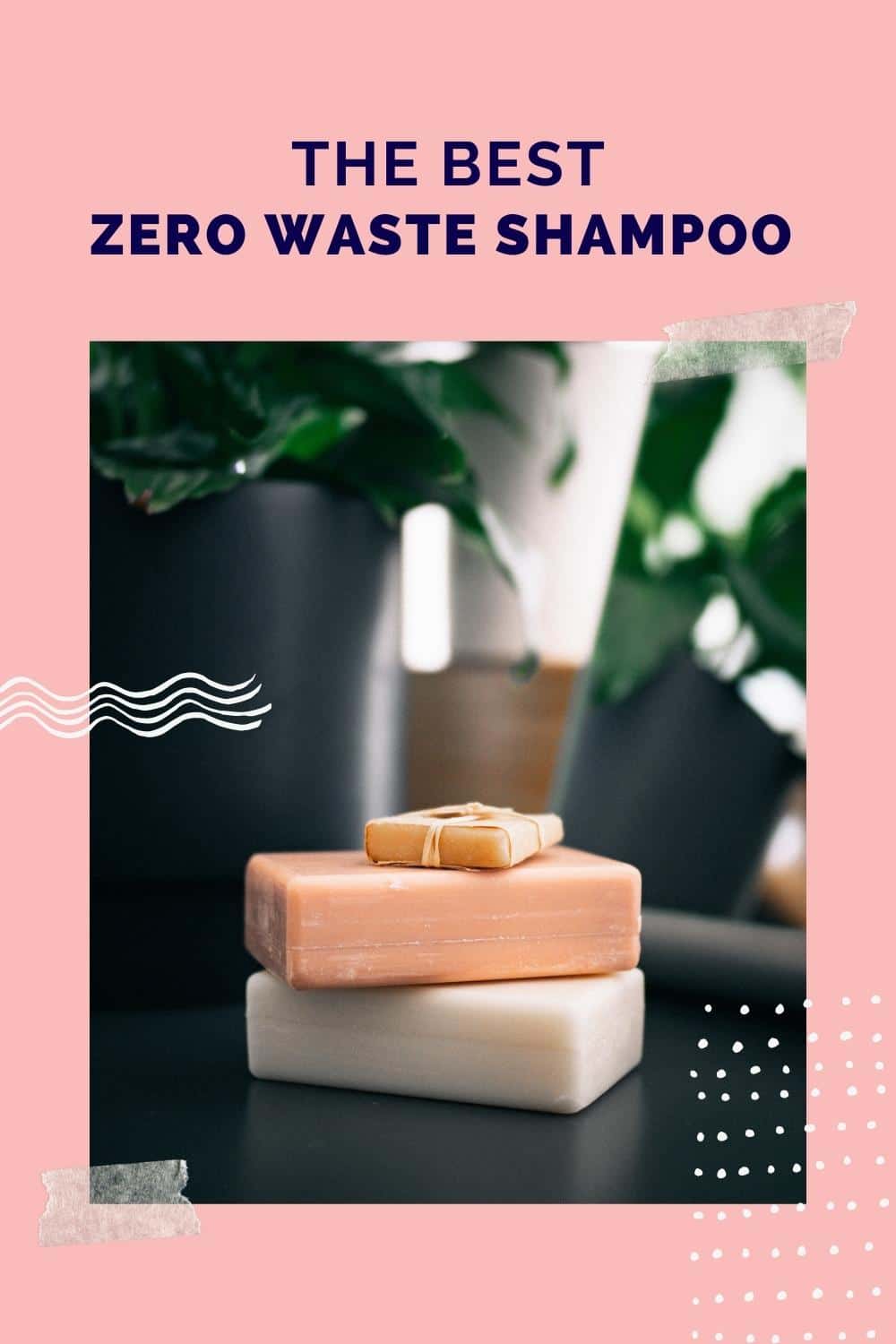 For as long as I can remember, I took my own reusable grocery bags to the supermarket and if I did drink bottled water I chose glass bottles (I drink tap water now).
But I found switching back to soap bars more difficult and zero waste shampoo bars were practically unheard of until a few years back.
My issue with solid soaps is that they're messy. Looking back that's a ridiculous reason to not make the eco-friendly switch.
But the feel of soap that has been sitting in a pool of water on a soap dish doesn't appeal. Not only that but soap scum that quickly builds from soap requires frequent cleaning.
Honestly, these are such minor issues so a few years ago I made the change and switched all my hand soap and body wash to regular bars of soap.
There are so many beautifully scented soaps that I love all my soaps now. What a shame I didn't do it sooner.
Switching to zero waste solid shampoo bars did take me a little longer but I'm used to them now too.
I usually alternate between brands but often come back to Ethique* which is readily available here in Australia. I still use liquid shampoo from time to time, using a refillable bottle from a bulk store near me.
Zero Waste Shampoo & Conditioner
Buying in bulk and refilling a reusable bottle is the best sustainable shampoo option I think but if you don't have much choice where you live, there are countless online zero waste stores and brands you can choose from for all budgets.
Top Pick
Ethique*
Named as New Zealand's most sustainable business, Ethique is a new-ish startup which started small then grew rapidly after turning to crowdfunding. They produce some of the most delicately scented body bars and I think they are the best zero waste shampoo brand right now. The long lasting bars are are cruelty free, waste-free, made and packaged with biodegradable materials in NZ. I like to support my Kiwi neighbours so this is a great choice for me but they are available worldwide if you want to try them. As a bonus, Ethique is certified climate-neutral and BCorp.
Meow Meow Tweet
If you like to support small-batch, ethical businesses, Meow Meow Tweet (love the name) is a vegan skincare company creating low waste cosmetics and zero waste shampoo. Ingredients include organic, unrefined plant oils, cold pressed essential oils and they use no animal derived ingredients. Product packaging is low waste paper or refillable glass while shipping materials are plastic free, biodegradable or compostable. Give the Rosemary Avocado Shampoo Bar a try if you are in the US or Canada.
Plaine Products
If you prefer regular liquid shampoo and conditioner, Plaine Products is a refill/subscription zero waste hair care company based in the US. They use refillable aluminium bottles for their environmentally sustainable shampoo which you send back once empty to be cleaned, reused and eventually, after many uses, recycled. They produce shampoos for all hair types and are vegan, free of sulfates, parabens, phthalates, silicone and palm oil.
Zero Waste Store
The Zero Waste Store is well known for their shampoo bars which come in a huge range of natural fragrances. They are silicone free, paraben free, vegan, cruelty free, palm oil free, plastic free packaging, zero waste, and grey water safe. Pretty much everything you could wish for in a sustainable shampoo. The bars do contain sodium coco sulfate which means, unlike other brands, you don't have to rinse with apple cider vinegar after shampooing. The Zero Waste Store is based in Florida. They partner with 1% For The Planet where donations go to environmental non-profits and are highly recommended if you want a bottleless shampoo.
This post is part of a larger series on eco-friendly products for the home and how we can reduce our environmental impact through our purchasing choices. Please shop responsibly and thoughtfully.
The Solid Bar Company
If you're UK based, I strongly recommend trying waste free shampoo from The Solid Bar Company. A lot of thought has gone into the plant-based ingredients to ensure your hair is washed with a true shampoo and not a glorified soap bar. Their small bars are good for 20 washes while the larger bars should last up to 35 washes. As a zero waste bonus, you can order the bars in cardboard containers or, even better, as bar only refills so they really are a sustainable shampoo product. The Solid Bar Company also produce conditioner bars which double up as shaving bars.
Bar None Hydrating Shampoo
Bar None use considerably fewer ingredients compared to The Solid Bar Company making it a far simpler product, which is a good thing in my opinion. Bar None is a zero waste company as well as vegan and cruelty free. These three things are the focus of their company, they aren't producing anything that doesn't fit with their ethos. Bar None also produce biodegradable zero waste hair accessories like hair ties which I personally use and recommend (you can get them from Woolworths in Australia). Bar None are based in Sydney but also deliver from New Zealand.
byHumankind
Ethical byHumankind is a carbon neutral company which they attain by producing ethical personal care products (including zero waste shampoo) which are mostly plant-based. Their products are made in the US, UK and China at sustainable facilities using ethical labour policies. They offset carbon emission created in their supply chain with forest restoration projects by Pachama. As for the products themselves, they make an all-natural shampoo bar which comes with an optional soap dish made from sedimentary rock.
Daughter of the Land
These combined shampoo and body bars are handcrafted in Seattle. They're made using simple, organic ingredients which are free from palm oil, parabens and sulphates. These are nice shampoo bars if you're looking to simplify your beauty routine with an all-in-one shampoo and body product. Note that Daughter of the Land uses goats milk as one of their primary ingredients so it's not a vegan shampoo bar. However, the goats milk comes from a certified humane farm in Ohio. The box packaging is 100% recyclable. As part of their sustainability efforts they donate 1% of sales to organisations focused on women's rights and protecting the planet.
Solibar Solid Hair Care
Melbourne-based Solibar is another small, eco friendly hair care company selling zero waste, plastic free shampoo bars and conditioners. Looking at the ingredients, their product is quite different to The Solid Bar Company for example and they recommend an apple cider vinegar rinse to remove any buildup (a bit like soap scum). But the shampoo is free from SLS and it's vegan and cruelty free, so worth a try if you're in Australia and want a locally based producer.
Chagrin Valley Soap & Salve
Chagrin Valley has a huge range of bath, body and hair care which either comes in zero waste packaging, ie recyclable, biodegradable, compostable or package free. They say their products are 99% plastic free, using mostly cardboard and plant-based packaging from sustainable forests. They do occasionally reuse plastic packaging which they have received from their supplies but I would prefer if they didn't use suppliers who continue to use plastic packaging or encourage them to change. Chagrin shampoo bars are certified organic. You might need to rinse your hair with apple cider vinegar after washing.
Seed Phytonutrients*
While not quite a zero waste shampoo, if you don't want a solid bar shampoo, Seed Phytonutrients is a great low waste option. Their products are different in that they use a shower-proof paper bottle for their shampoo and conditioners. They are made with 100% post-consumer recycled paper with a post-consumer recycled plastic liner, resulting in 60% less plastic than a traditional bottle. The plastic pumps can be recycled by Terracycle where they are upcycled into things like farm fences and chairs. So while these hair care products aren't zero waste, they are very eco friendly. The shampoos use natural and some organic ingredients but include potassium sorbate, a common allergen.